Trade Sales
(023) 8127 7000
fax (023) 8127 7001
(9am-5:30pm mon-fri)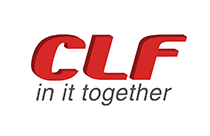 "We devote our business to independents and refuse to supply corporate giants such as Amazon, Holland & Barrett, Tesco Nutricentre and mass market grocery chains."

Great Chilled & Frozen brands
If you're looking for Chilled and Frozen health food products at trade price, then CLF is the wholesaler for you.
We also have lots of other brands available. I'd like to see the Full Brand List...
I'm interested in a CLF Trade Account, how do I sign up?
Chilled
Biona
Booja Booja
Bute Island
Cauldron
Clearspot Tofu (R&R Tofu)
Co Yo


Delphi
Delamere Dairy
Dragonfly
VeganDeli
Longley Farm
Mozzarisella

Makin Waves
Organic Village
Oma
Provamel
Queen Bee
Raw Health

vBites - Redwood
Suma
Taifun (Windmill)
Tofutti
Vitaquell
Woodland Park Dairy

Frozen
Amy's
Bessant & Drury
Baked to Taste
Booja Booja
Co Yo


Clives
Dietary Specials
Feel Free
Frenzy
Forest Foods

Fry's
Good Life
Green & Blacks (Fozen)
Linda McCartney
Mamma Cucina

Quorn
vBites - Redwood
Tival
Wheyhey
What On Earth